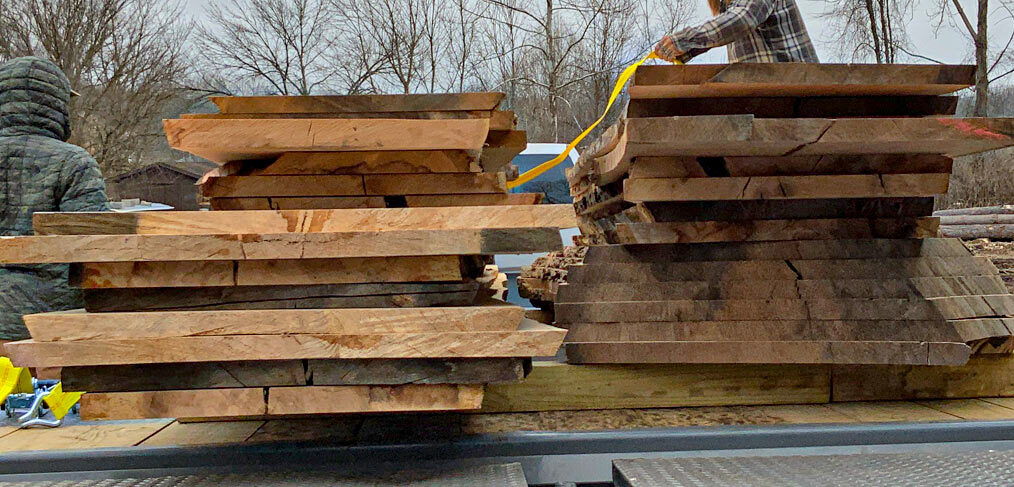 Live Edge Wood Slabs for Local Company Headquarters
We recently delivered 20+ live edge wood slabs of various types of soft and hard woods to local construction company Loren Wood Builders, for their new location.
We milled, dried and planed down live edge wood slabs of gum, ash, red oak, white oak, cypress, and soft maple woods. All the wood slabs were made from locally removed trees, selected for sawmilling by our team of arborists.
The pieces will be used to help furnish Loren Wood Builders' new business location at 900 S Walnut St. We can't wait to see what their talented woodworkers will do with so many live edge wood slabs.
Byproducts from the wood milling process are also recovered, and used for local mulch, wood chips and compost.
---
UPDATE: Second batch of wood slabs going in for fast vacuum kiln drying.