Low-impact, Efficient Tree Service in Bloomington, Indiana
Trees require regular care and maintenance in order to remain healthy, especially if they are in a heavily trafficked area or in less than ideal conditions. When you choose Bluestone Tree for tree service, you can be confident the work will be done right. Our ISA Certified Arborists can help identify any dangers associated with your trees before they become serious problems.
When a tree does need removal, we use modern equipment that enables us to complete the work safely while ensuring minimal disruption to your property and surrounding area.
Seven ISA Certified Arborists on Staff
We offer the highest standards of tree removal, pruning, trimming, stump grinding and cabling/bracing service.
A Proven Process
1. FREE ESTIMATE
Call us or use the form to set an appointment with a certified arborist.
2. SITE VISIT
Our arborist will visit your property to evaluate the situation and develop a solution.
3. PROPOSAL
We email you a detailed proposal from which you can choose the services you would like to accept.
4. SCHEDULING
After acceptance, the work will be scheduled and you will be notified of the date.
5. WORK BEGINS
We send a highly trained team of arborists with specialized equipment to perform the work safely and efficiently.
6. CLEAN WORKSITE
Only after we thoroughly clean up do we email an invoice, with a choice of payment options.
Get a Free Estimate for Tree Service & Removal
Tree Services Information by Arborists
Tree Service Work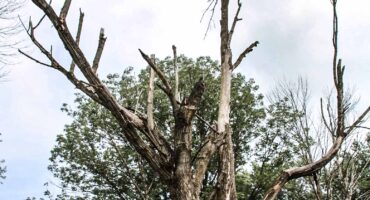 The dangers lurking in the woods…. Nobody likes maintenance – maintenance of your car, home, or teeth to name a […]
Read More

›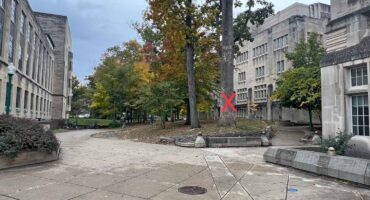 Outside of Simon Hall on Indiana University campus, a white oak tree in rapid decline needed removal.
Read More

›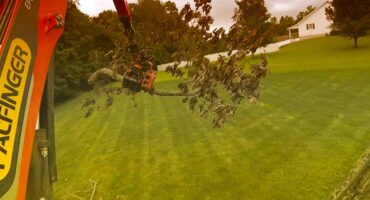 Climb Aboard a Tree Service Log Mek Truck
Read More

›