Bluestone Tree
Our locally-owned tree service company formed in 2008 after working in private and government forestry. We strive to be part of the change for a more professional tree care industry, working with homeowners and businesses that recognize the importance of proper tree health and maintenance.

Owner Jerad Oren is a Certified Arborist with the International Society of Arborists, and he and his team have experience in all facets of tree care.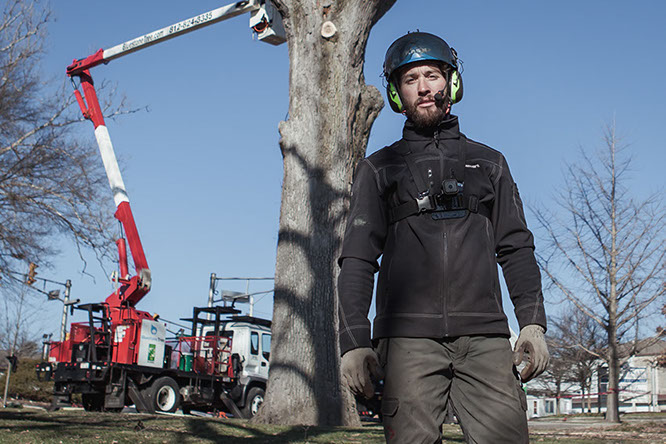 Jerad Oren
Owner / Certified Arborist

About Jerad
From Indiana, Jerad has had the opportunity to work in Montana, Idaho, California and Alaska doing fire, forestry management, and tree planting after logging/fire operations. Working for a progressive company removing beetle kill trees with helicopters in the remote forest was some of the most fun.
He worked for Idaho City Hotshots on a fire crew, improving his skills with difficult tree removals. When Jerad's not trying to improve his knowledge of trees, he likes to spend time with his family, bike, woodwork and dabble in blacksmithing.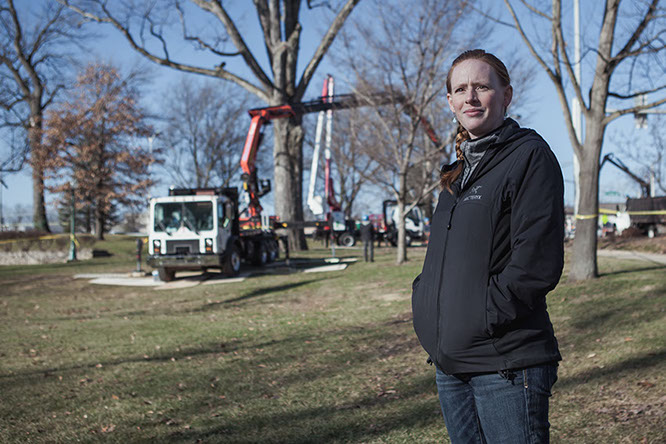 Tiffany Oren
Owner / HR Manager

About Tiffany
Tiffany is from Idaho. She graduated from Idaho State University with a degree in Public Health. While in college, she spent her summers working as a wild land firefighter. She worked on a handcrew, engine and a heli-repel crew, where she was trained in chain saw and forestry skills. Tiffany's had a love for the outdoors since she was little. She loves to white water raft, bike, run, and hike.
When Tiffany isn't helping rigging out trees or handling the office she stays busy chasing her and Jerad's kids, Delaney and Kayden, around.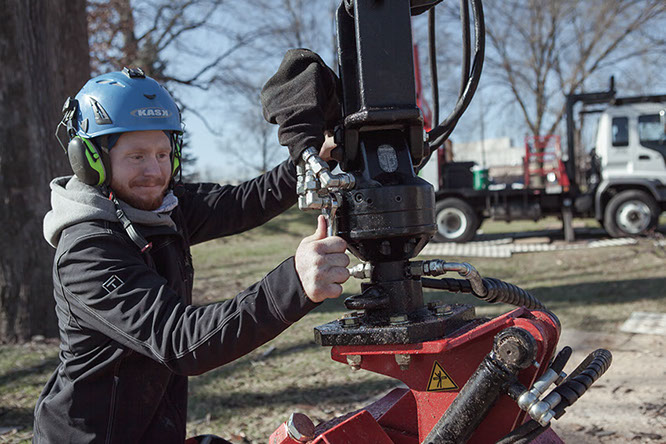 Grayden Bloxham
Owner / Operations Manager

About Grayden
Grayden is from Idaho and graduated from Idaho State University with a degree in welding technology. He then went on to work in the oil and gas industry as a pipe welder, field supervisor and having experience running heavy equipment.
Grayden's welding and fabrication skills are a critical asset to the Bluestone Team. Proficient in all aspects of tree care, he runs the bucket truck, crane, and the remote control grapple saw.
Brent Lutrell
Estimator / Certified Arborist

Matt Baldwin
Certified Arborist

Joe Rainwater
Certified Arborist

Nate Oren
Certified Arborist

Dex Conaway
Bluestone Organics / Compost and Mulch Operations Manager

About Dex
Dex is an Indiana native with established roots in the Bloomington community. He has over 20 years of experience in the organic gardening and farming industry with an emphasis on soil food web management, small scale market garden operations, quality assurance processes, and various ecological land care practices. Dex has a bachelor's degree from IUPUI in Anthropology with a focus on human-environment interactions. He has extensive training in complete soil food web management through the use of actively aerated humus compost and compost tea operations. Dex enjoys quiet walks in nature as well as camping with his two children and wonderful wife.