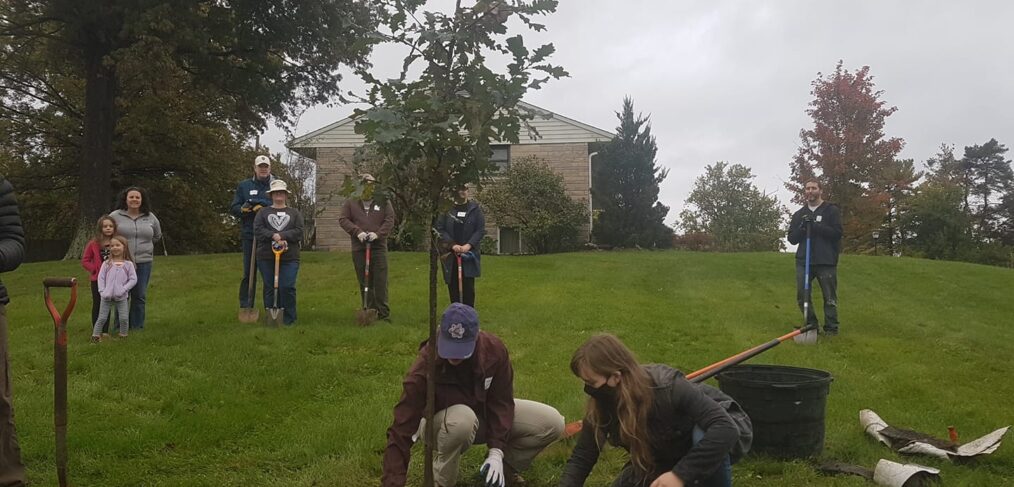 First Tree Planting with CanopyBloomigton
CanopyBloomington's first tree planting event in collaboration with the City of Bloomington was a success. The event took place in the Matlock Heights neighborhood in late October. Two of our Certified ISA Arborists sit on the board, and we came out to volunteer for the first event.
Jerad, Simon and Seth helped guide the planting of Kentucky Coffeetrees, American Hornbeams, Heritage Oak trees, Eastern Redbuds and Black Gums.
From CanopyBloomington (visit their website)
Special thank you's to Bluestone Tree who helped us from start to finish with this event and who donated fresh mulch for our residential trees and Seth from Trees PLE, Inc. who generously donated his time, tree guards, and soil conditioner to help these trees get established.