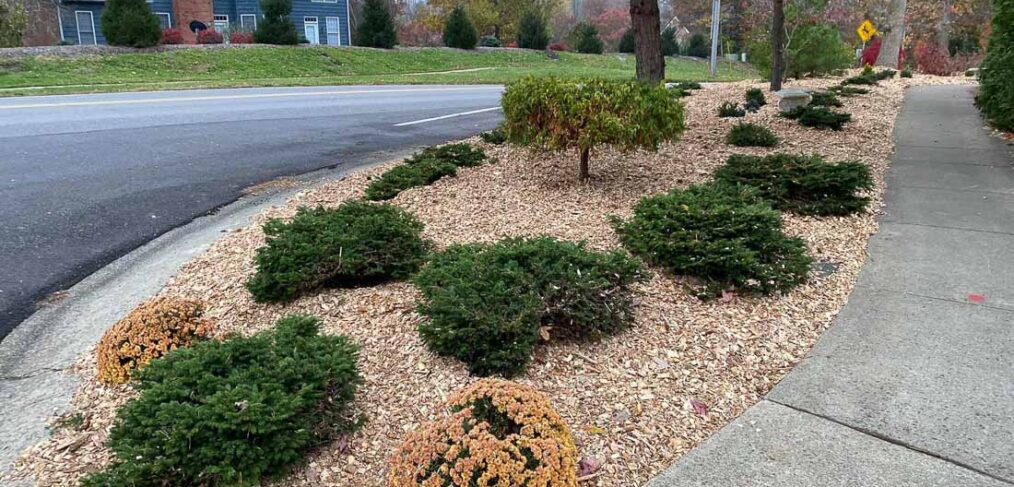 Wood Chip Donation for St James Woods Neighborhood
The City of Bloomington, Department of Housing and Neighborhood Development (HAND) offers Neighborhood Improvement Grants. The St. James Woods Neighborhood Association received a grant to revitalize the landscaping on a parcel at the entrance to their neighborhood.
Volunteers from the neighborhood came out to help. It was combined team effort of residents, government, and the private sector. We played our part by donating wood chips. What an improvement!