Tree Operations Crew Member
Location
Bloomington, IN area
Duties
Working outside with a caring and fun team to prune, remove, plant, and recycle trees. This would include lifting and carrying mild weight material, learning and working with all types of equipment. We have 8 ISA Certified Arborist on staff.
Opportunity for career advancement through training and certifications. There is ample room for career movement such as Certified Arborist, Consulting Arborist, Climber, Plant Healthcare Technician, Crane operator, Various Equipment Operator. Wood Milling Specialist, Trainer, Public Outreach Coordinator.
No experience necessary in tree work. Some of our most accomplished crew members started with no experience. Apply today!
Pay Range
$16-$25 per hour based on accountability and experience.
Full Time and Part Time

Full Time Delivery Truck Driver (CDL-A)
Location
Bloomington, IN area
Duties
Bluestone Tree has a full time mulch delivery driver position open. Must pass driver physical and carry a clean operators drivers license. Daily tasks include communicating with dispatch, loading of delivery truck, communicating with clients, and daily maintenance of delivery trucks.
Ability to run or be trained on telehandler, skid steer and payloader.
Pay Range
Negotiable based on accountability and experience.

Why Be an Arborist?
Stories from the Industry
Make a Life Change for the Better
Enjoy the Change of Scenery
Do Something Bigger Than You
It's a Great Next Step for Veterans
APPLICATION FORM
---
From Our Blog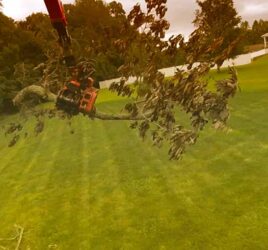 Climb Aboard a Tree Service Log Mek Truck
Read More

›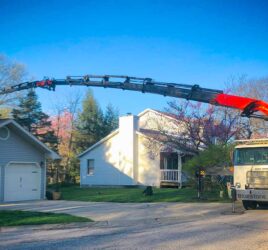 Tree removal is a necessary but potentially dangerous task. In the past, the only way to remove a tree was […]
Read More

›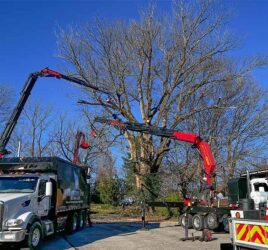 Sights & Sounds of Modern Tree Removal Job
Read More

›