Full Time Heavy Equipment Mechanic
Location
Bloomington, IN area
Duties
We're searching for a full-time skilled heavy equipment mechanic to add to our staff. In this role you will be responsible for solving problems with large diesel engines, hydraulic systems, and electronic control systems in machinery used for mechanized tree removal and material handling.
To do this, you'll need to use a wide variety of tools and equipment. You should be capable of using these things without having any supervision. Additionally, you should be skilled at spotting mechanical problems and resolving them as efficiently as possible.
Responsibilities:
Inspect large machines and their engines for problems
Once a problem is identified, determine the best resolution and work efficiently to complete it
Complete maintenance tasks such as lubricating and cleaning engines
Replace damaged parts with various hand and power tools
Pay Range
Negotiable based on accountability and experience.

Full Time Delivery Truck Driver (CDL-A)
Location
Bloomington, IN area
Duties
Bluestone Tree has a full time mulch delivery driver position open. Must pass driver physical and carry a clean operators drivers license. Daily tasks include communicating with dispatch, loading of delivery truck, communicating with clients, and daily maintenance of delivery trucks.
Ability to run or be trained on telehandler, skid steer and payloader.
Pay Range
Negotiable based on accountability and experience.

Pruning Crew Leader
Location
Bloomington, IN area
Duties
Bluestone Tree is seeking an ISA Certified Arborist to lead a tree pruning crew. A candidate should have excellent aerial lift and climbing skills, as well as leadership experience. The Crew Leader's team will focus on pruning trees using track lift, bucket truck and skilled climbing. A successful Crew Leader will have a deep knowledge of proper pruning techniques, and the ability to instruct team members. It's critical that the Crew Leader have excellent communication skills overall – within the team, with company leadership, and with customers on-site.
Pay Range
Negotiable based on accountability and experience.

Mulch Delivery Driver: Part-time, Seasonal
Location
Bloomington, IN area
About
Work Period: March 15-October 15

3-4 days weekly, 24-30 hrs/week

Non-CDL with clean driving record
Duties
The primary duties of this job are to complete residential mulch deliveries in and around Monroe county, as well as assist retail mulch sales at our headquarters in Bloomington.  Drivers must be able to operate an end loader for filling of trucks or trailers, be able to maneuver and drive single-axle dump trucks, and must be able to navigate to and from delivery locations safely and on time.  Good communication and customer service skills are a must.  Drivers must perform in a safe and professional manner.  This position does not require a commercial drivers license, but a clean driving record is a must.   
Drivers are expected to inspect and maintain delivery and mulch handling equipment.  Occasionally, drivers will contribute to maintenance and other groundskeeping duties for Bluestone Tree.
Applicants will be considered for interviews starting in January 2023.  
Pay Range
$15 with driving experience.

CDL Driving Instructor
Location
Bloomington, IN area
Duties
Teach and perform classroom, range exercises and over the road instruction related to CDL training classes. Develop syllabi, lesson plans, assignments, tests, grade assignments; and advise students. Work to help students master their skills.
Administer the CDL driving exam, which covers pre-trip inspection, backing skills and on-road evaluations. Must be detail-oriented and able to score and complete state forms correctly.
Pay Range
Negotiable based on accountability and experience.

Why Be an Arborist?
Stories from the Industry
Make a Life Change for the Better
Enjoy the Change of Scenery
Do Something Bigger Than You
It's a Great Next Step for Veterans
APPLICATION FORM
---
From Our Blog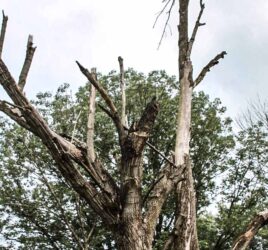 The dangers lurking in the woods…. Nobody likes maintenance – maintenance of your car, home, or teeth to name a […]
Read More

›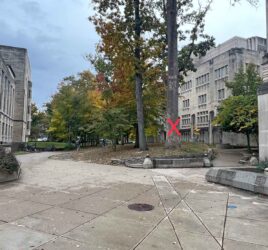 Outside of Simon Hall on Indiana University campus, a white oak tree in rapid decline needed removal.
Read More

›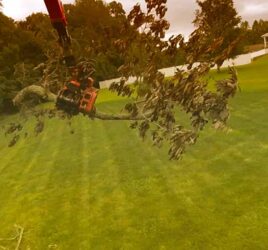 Climb Aboard a Tree Service Log Mek Truck
Read More

›