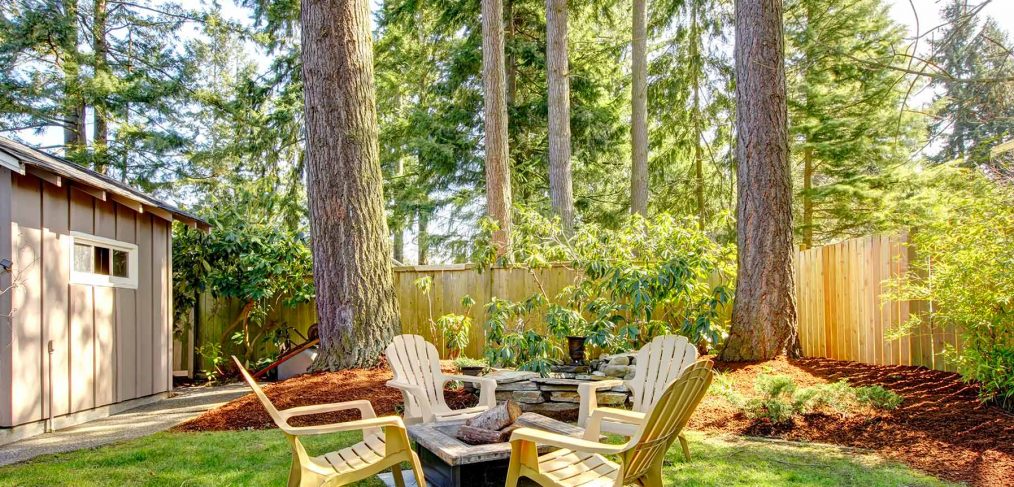 Tree Selection For Your Home
Life is not easy for trees in an urban environment.
As arborists, we get to witness the challenges trees battle with on a daily basis. Poor soil structure, limited soil volume, flooding, drought, construction stress, pests, diseases and temperature extremes are a few reasons why the lifespan of an urban tree is only 25 years!
Although many of these factors are outside of our control, it is critical to select the proper tree for each specific planting site to help mitigate potential risks. This will give you the opportunity to build a healthy and mature urban forest.
Let's look deeper into their benefits, to take the proper steps for tree selection
Social Benefits
Reduces workplace stress levels
Calms traffic
Reduces crime rates
Strong tie between people and trees creates personal attachment
Communal Benefits
Directs pedestrian traffic
Reduces glare and reflection
Provides background
Softens, complements or enhances architecture
Creates habitat for wildlife which increases quality of life
Environmental Benefits
Moderates the climate
Improves air quality
Reduces stormwater runoff
Moderates the heat-island effect caused by pavement and buildings
Windbreaks
Economic Benefits
Reduces air conditioning and heating costs
Healthy mature trees can increase property value up to 20 percent
Reduces fossil fuels for power companies
Less need for facilities to control stormwater
"Which kind of tree should I plant?"
To receive all the benefits that trees have to offer, we must understand the important issues in selecting a tree for planting. Trees are an investment! Matching the tree to the site benefits both the tree and homeowner.
Considerations for tree selection
Tree Function
Why is the tree being planted and what functions will it serve?
Provide shade
Aesthetic value
Windbreak
Privacy screen
Fruit production
Improve urban biodiversity
Form and Size
Is a small, medium or large tree best suited for this site? Is there any overhead or underground utility conflicts?
Form follows function; selecting the right form to complement the desired function
Consider the tree size at maturity
Reduces tree maintenance cost
Low, spreading (e.g., overhead and underground obstructions)
Narrow, columnar (e.g., side obstructions)
Large, vase shaped (e.g., create arbor over street)
Site Conditions
Is there adequate sunlight/shade for this species? Is there enough soil available and of sufficient quality soil to support mature tree growth?
Sun and wind exposure
Soil conditions
Drainage
Hardiness zone
Human activity
Species Characteristics
Does this tree species have weak wood? Is this tree susceptible to insect and disease?
Poor growth habits
Pest susceptibility
Decay susceptibility
Weak wood/strong wood
Native Species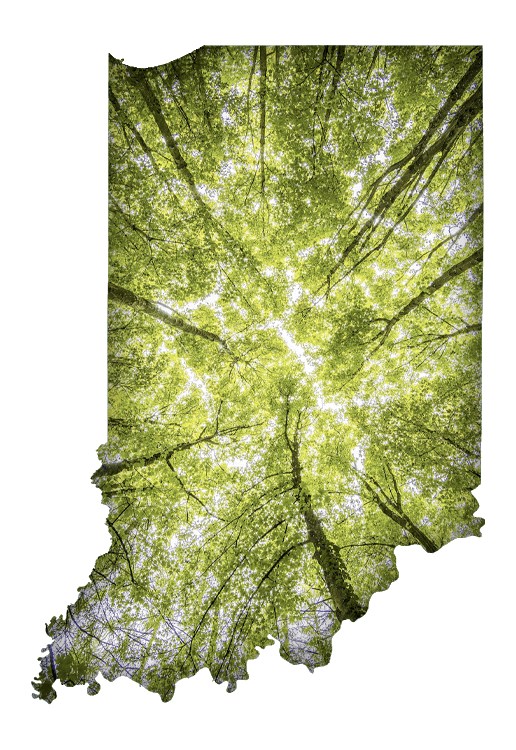 Indiana has over 100 native species. This diversity of tree species reflects the varying types of soils and site conditions found across our landscape. It is imperative to select a species that has adapted to the conditions of the site where you are planning to plant a tree, because each tree species has adapted to survive and thrive under certain site conditions.
Native species are best suited to the growing conditions here. Find a list of Indiana Native Plant Species at https://www.indianawildlife.org/wildlife/native-plants/
Final Recommendation
Due to the substantial variables to consider when planting a tree we recommend
Research all trees you might be considering to plant!
Take a look at our post on Undesirable Species of Trees to Plant in Indiana
Please feel free to contact Bluestone Tree to consult with one of our ISA Certified Arborists. We can help you organize a list of candidates for each specific site on your property!