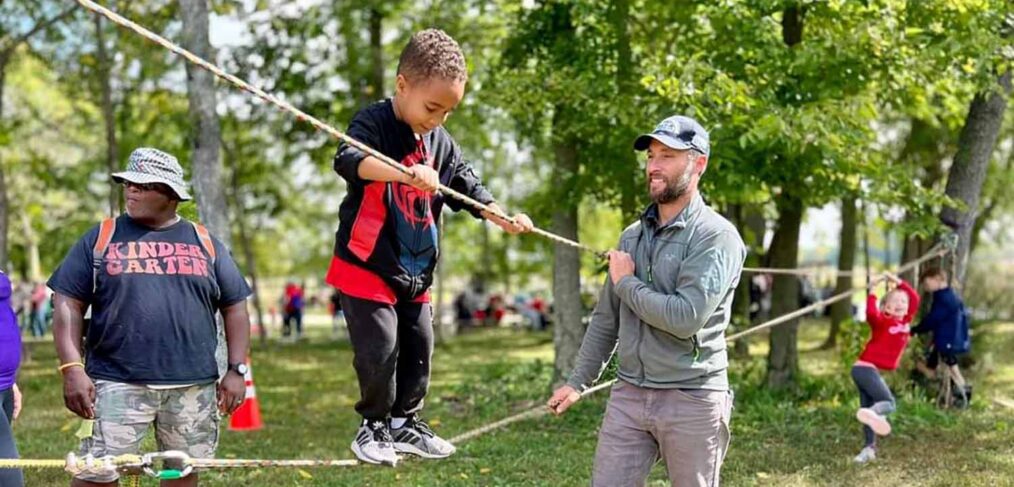 Teaching Kids About Tree Care
The Children's Farm Festival at Peden Farm was so much fun! Jerad created a rope bridge using climbing gear that was a big hit.
We had a chance to show youngsters the importance of trees and their care. More than that, the kids got to climb and play. They were also able to meet firemen, police officers, Sparky the firehouse dog, and learn about electrical safety.
The festival is a field trip event for local school children and preschoolers. It allows them to see, touch, taste, smell and experience life on a family farm, and more. We were so glad to teach about trees, why they are important, show climbing ropes and some equipment, and demonstrate a little bit about taking care of trees as arborists.
The Monroe County Indiana Farm Bureau members, Lions Club members, Purdue Extension and Monroe County 4-H Junior Leaders, Old National Bank employees, FFA students from Hoosier Hills Career Center and Edgewood High School, SCI-REMC, Maple Grove neighbors and friends made up the majority of the event volunteers.