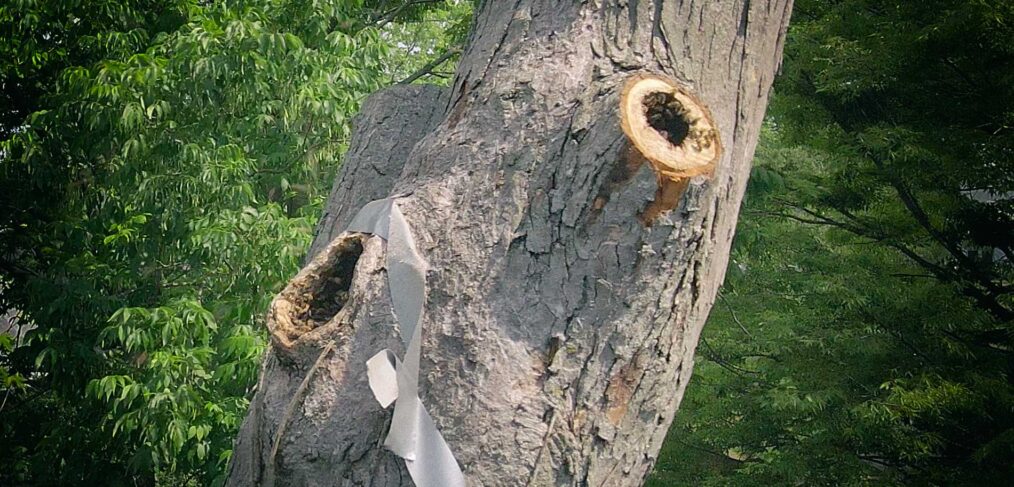 Honey Bee Colony Relocated From Tree Needing Removal
Not your everyday tree removal
The City of Bloomington Parks & Recreation contacted us after discovering a honey bee colony in the hollows of a tree that needed removing. Our owners father is a beekeeper, so we were in a good position to help out.

THE PLAN
Cover the hive entrances & exits with mesh to protect the queen inside, remove the branch containing the colony, place it on a truck bed, take it to a safe place where the queen can be moved into a new hive for the beekeeper.
THE RESULTS
1 honey bee colony successfully relocated
1 tree safely removed
0 stings
Thank you to The Bloomingtonian for the coverage.