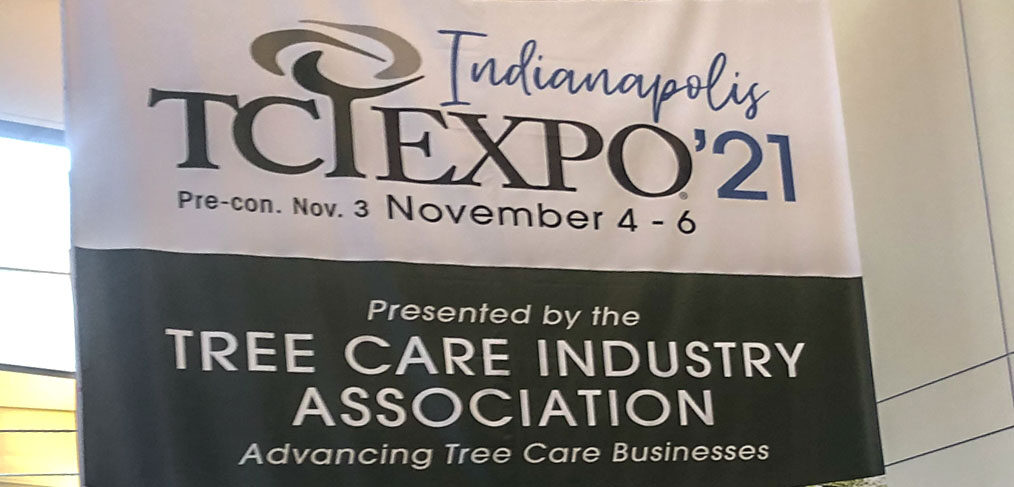 Bluestone Crane Featured at TCI Expo 2021
This year's TCI Expo, the world's largest conference and trade show for tree care professionals, was held in Indianapolis. Attendees from all over the world came to Indy for the workshops, seminars, and demonstrations.
Also, the latest technology, gear, and massive tree care equipment filled a giant show floor. That is where our knuckle boom crane was featured in the PALFINGER space.
It was exciting to have this event so close to home. Normally, our team is traveling to another city this time of year, going wherever it takes us to ensure we help foster the future of tree care.
All of our ISA Certified Arborists and crews attended the Expo to learn, network and share their experience in all aspects of tree care: climbing, rigging, communications, mechanization, equipment and maintenance, material handling, customer care etc.. Woven into all of these – SAFETY!
That grill is sparkling!
We met so many amazing people. TCIA and The Indianapolis Convention Center put on a top-notch event. Next year the Expo will be in Charlotte, NC. We'll be there!