Many of our customers have developed strong bonds with certain trees on their property…
…trees that may have been planted by a family member, or held up a childhood tree fort. Trees can instill in us powerful memories from our activities around them, their autumn color changes, or by simply always being there. The benefits of trees are many.
For our tree removal customers that want to maintain a connection with a treasured tree, we have a variety of services that can transform it into something of permanent value.
---
Custom Sawmilling & Slabbing
Custom Milling
Less Than 32" Width
2 Hour Minimum

*pricing is for trees removed Bluestone Tree
Custom Slabbing
32" Or Greater Width
2 Hour Minimum

*pricing is for trees removed Bluestone Tree
---
Custom Vacuum Kiln Drying
Vacuum Kiln Drying
Less Than 2" Thick

*pricing is for trees removed Bluestone Tree
Vacuum Kiln Drying
2" Thick Or Greater

*pricing is for trees removed Bluestone Tree
---
Custom Wood Surfacing
Custom Surfacing
*pricing is for trees removed Bluestone Tree
---
Recent Milling & Slabbing Work
It was a team effort finishing these live edge doors. First the removal of a large ash tree that submitted […]
Read More

›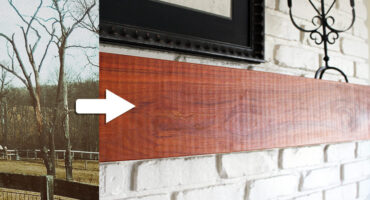 Dave and Patty's home remodel included a new mantel; a striking cherry wood piece they had milled from an old […]
Read More

›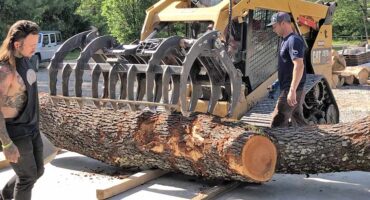 Josh, Bill and Casey address two large cherry tree trunk sections for the first time, deciding how best to prepare […]
Read More

›
Bluestone Wood Slabs For Sale
Image
Name
Length (in)
Width (in)
Thickness (in)
Price
hf:att:pa_species

Ash Wood Slab: AH-01-01

101

030

3.25

$

752.00 –

$

1,057.00
ash

Ash Wood Slab: AH-01-04

108

028.5

3.5

$

823.00 –

$

1,147.00
ash

Ash Wood Slab: AH-02-01

099

024

2.5

$

454.00 –

$

678.00
ash

Ash Wood Slab: AH-02-02

099

027

2.5

$

510.00 –

$

750.00
ash

Ash Wood Slab: AH-02-03

099

026.5

2.5

$

501.00 –

$

738.00
ash

Ash Wood Slab: AH-02-04

099

022.5

2.5

$

425.00 –

$

641.00
ash

Ash Wood Slab: AH-02-05

099

021.5

2.5

$

406.00 –

$

617.00
ash

Ash Wood Slab: AH-03-01

99

036

2.25

$

502.00 –

$

739.00
ash

Ash Wood Slab: AH-03-02

099

043

2.5

$

657.00 –

$

936.00
ash

Ash Wood Slab: AH-03-03

099

044

2.5

$

666.00 –

$

948.00
ash

Ash Wood Slab: AH-03-04

099

043

2.5

$

681.00 –

$

966.00
ash

Ash Wood Slab: AH-03-05

099

049

2.5

$

756.00 –

$

1,063.00
ash

Ash Wood Slab: AH-03-06

099

049

2.5

$

733.00 –

$

1,032.00
ash

Ash Wood Slab: AH-03-07

099

045

2.5

$

671.00 –

$

954.00
ash

Ash Wood Slab: AH-04-01

186

059

2.75

$

1,817.00 –

$

2,413.00
ash

Ash Wood Slab: AH-04-02

186

060.5

2.5

$

1,732.00 –

$

2,304.00
ash

Ash Wood Slab: AH-04-03

183

060

2.75

$

1,884.00 –

$

2,498.00
ash

Ash Wood Slab: AH-04-04

183

057

2.5

$

1,678.00 –

$

2,236.00
ash

Ash Wood Slab: AH-04-05

183

053

2.5

$

1,520.00 –

$

2,035.00
ash

Ash Wood Slab: AH-04-06

183

049

2.5

$

1,468.00 –

$

1,968.00
ash

Ash Wood Slab: AH-04-07

183

037

2.75

$

1,173.00 –

$

1,593.00
ash

Ash Wood Slab: AH-04-08

183

050

2

$

1,132.00 –

$

1,541.00
ash

Ash Wood Slab: AH-05-01

135

024

2.5

$

503.00 –

$

740.00
ash

Ash Wood Slab: AH-06-01

114

026

2.75

$

551.00 –

$

801.00
ash

Ash Wood Slab: AH-06-02

114

028

2.75

$

611.00 –

$

878.00
ash

Ash Wood Slab: AH-06-03

114

029

2

$

466.00 –

$

693.00
ash

Ash Wood Slab: AH-06-04

114

029

2.25

$

524.00 –

$

767.00
ash

Ash Wood Slab: AH-06-05

114

029

2.25

$

524.00 –

$

815.00
ash

Ash Wood Slab: AH-06-06

114

25.5

2.25

$

456.00 –

$

680.00
ash

Ash Wood Slab: AH-06-07

114

024

2.25

$

411.00 –

$

623.00
ash

Ash Wood Slab: AH-07-01

116

059

2.5

$

1,257.00 –

$

1,600.00
ash

Ash Wood Slab: AH-07-02

116

060

2.5

$

1,263.00 –

$

1,607.00
ash

Ash Wood Slab: AH-07-03

116

058

2.5

$

1,241.00 –

$

1,579.00
ash

Ash Wood Slab: AH-07-04

116

056

2.5

$

1,202.00 –

$

1,530.00
ash

Ash Wood Slab: AH-07-05

116

052

2.5

$

1,074.00 –

$

1,367.00
ash

Ash Wood Slab: AH-07-06

116

049

2.5

$

1,025.00 –

$

1,304.00
ash

Ash Wood Slab: AH-07-07

116

049

2.5

$

1,019.00 –

$

1,297.00
ash

Ash Wood Slab: AH-07-08

116

045

2.5

$

941.00 –

$

1,198.00
ash

Ash Wood Slab: AH-08-01

081

040

2.50

$

510.00 –

$

750.00
ash

Ash Wood Slab: AH-08-02

081

040

2.50

$

534.00 –

$

779.00
ash

Ash Wood Slab: AH-08-03

081

042

2.50

$

549.00 –

$

799.00
ash

Ash Wood Slab: AH-08-04

081

042

2.50

$

572.00 –

$

828.00
ash

Ash Wood Slab: AH-08-05

081

042

2.50

$

565.00 –

$

819.00
ash

Ash Wood Slab: AH-08-06

081

042

2.50

$

565.00 –

$

819.00
ash
Ash Wood Slab: AH-08-07

081

035

2.50

$

487.00 –

$

720.00
ash

Bald Cypress Wood Slab: BC-01-01

080

035

2.5

$

394.00 –

$

625.00
bald-cypress

Bald Cypress Wood Slab: BC-01-02

080

037

2.5

$

419.00 –

$

659.00
bald-cypress

Bald Cypress Wood Slab: BC-01-03

080

037

2.5

$

419.00 –

$

659.00
bald-cypress

Bald Cypress Wood Slab: BC-01-04

080

036

2.5

$

406.00 –

$

641.00
bald-cypress

Bald Cypress Wood Slab: BC-01-05

080

037

2.5

$

406.00 –

$

641.00
bald-cypress

Black Oak Wood Slab: KO-01-01

127

017

3.75

$

752.00 –

$

1,014.00
black-oak

Black Oak Wood Slab: KO-01-02

127

019.5

1.75

$

389.00 –

$

572.00
black-oak

Black Oak Wood Slab: KO-01-03

127

022

3

$

778.00 –

$

1,045.00
black-oak

Black Oak Wood Slab: KO-02-01

096

055

2.75

$

1,168.00 –

$

1,518.00
black-oak

Black Oak Wood Slab: KO-02-02

096

058

2.75

$

1,245.00 –

$

1,612.00
black-oak

Black Oak Wood Slab: KO-02-03

096

059

2.75

$

1,309.00 –

$

1,690.00
black-oak

Black Oak Wood Slab: KO-02-04

096

060

2.75

$

1,348.00 –

$

1,736.00
black-oak

Black Oak Wood Slab: KO-02-05

096

060

2.75

$

1,206.00 –

$

1,565.00
black-oak

Black Oak Wood Slab: KO-02-06

096

055

2.75

$

1,194.00 –

$

1,549.00
black-oak

Black Oak Wood Slab: KO-02-07

096

050

2.75

$

1,091.00 –

$

1,425.00
black-oak

Black Oak Wood Slab: KO-02-08

096

045

2.75

$

1,001.00 –

$

1,316.00
black-oak

Black Oak Wood Slab: KO-02-09

096

037

2.75

$

860.00 –

$

1,144.00
black-oak

Black Oak Wood Slab: KO-02-10

096

037

2.75

$

860.00 –

$

1,144.00
black-oak

Black Oak Wood Slab: KO-02-11

096

035

2.75

$

809.00 –

$

1,082.00
black-oak

Black Walnut Wood Slab WN-01-01

144

027

2.75

$

900.00 –

$

1,000.00
black-walnut

Black Walnut Wood Slab WN-01-02

144

027

2.5

$

900.00 –

$

1,000.00
black-walnut

Black Walnut Wood Slab WN-01-03

144

024

3

$

900.00 –

$

1,000.00
black-walnut

Black Walnut Wood Slab WN-01-04

144

018

2.5

$

800.00 –

$

900.00
black-walnut

Black Walnut Wood Slab: WN-02-01

124

024

2.5

$

694.00 –

$

933.00
black-walnut

Black Walnut Wood Slab: WN-02-02

124

033

2.5

$

856.00 –

$

1,127.00
black-walnut

Black Walnut Wood Slab: WN-02-03

124

034

3

$

969.00 –

$

1,263.00
black-walnut

Black Walnut Wood Slab: WN-03-01

129

030

2.75

$

905.00 –

$

1,186.00
black-walnut

Black Walnut Wood Slab: WN-03-02

129

031

2.5

$

857.00 –

$

1,128.00
black-walnut

Black Walnut Wood Slab: WN-03-03

129

030

1.25

$

412.00 –

$

594.00
black-walnut

Black Walnut Wood Slab: WN-03-04

129

023

2.5

$

705.00 –

$

947.00
black-walnut

Black Walnut Wood Slab: WN-04-01

132

021

2.75

$

700.00 –

$

939.00
black-walnut

Black Walnut Wood Slab: WN-04-04

132

022.5

2.75

$

841.00 –

$

1,110.00
black-walnut

Black Walnut Wood Slab: WN-04-05

132

022

2.75

$

766.00 –

$

1,019.00
black-walnut

Black Walnut Wood Slab: WN-05-01

108

022

2.75

$

580.00 –

$

796.00
black-walnut

Black Walnut Wood Slab: WN-05-02

126

028

2.75

$

767.00 –

$

1,020.00
black-walnut

Black Walnut Wood Slab: WN-05-03

132

037

2.75

$

993.00 –

$

1,291.00
black-walnut

Black Walnut Wood Slab: WN-05-04

132

038

2.75

$

1,210.00 –

$

1,552.00
black-walnut

Black Walnut Wood Slab: WN-05-05

132

042

2.75

$

1,305.00 –

$

1,665.00
black-walnut

Black Walnut Wood Slab: WN-05-06

132

036

2.75

$

1,172.00 –

$

1,507.00
black-walnut

Black Walnut Wood Slab: WN-05-07

132

032

2.75

$

1,059.00 –

$

1,371.00
black-walnut

Black Walnut Wood Slab: WN-06-01

134

023

2.75

$

825.00 –

$

1,090.00
black-walnut

Black Walnut Wood Slab: WN-06-02

134

026

2.75

$

969.00 –

$

1,263.00
black-walnut

Black Walnut Wood Slab: WN-06-03

134

027

2.75

$

998.00 –

$

1,298.00
black-walnut

Black Walnut Wood Slab: WN-06-04

134

028

2.75

$

1,056.00 –

$

1,367.00
black-walnut

Black Walnut Wood Slab: WN-06-05

134

029

2.75

$

1,084.00 –

$

1,401.00
black-walnut

Black Walnut Wood Slab: WN-06-06

134

029

2.75

$

1,046.00 –

$

1,355.00
black-walnut

Black Walnut Wood Slab: WN-06-07

134

025

2.75

$

844.00 –

$

1,113.00
black-walnut

Black Walnut Wood Slab: WN-07-01

118

019

2.75

$

532.00 –

$

739.00
black-walnut

Black Walnut Wood Slab: WN-07-02

118

020

2.75

$

583.00 –

$

800.00
black-walnut

Black Walnut Wood Slab: WN-07-03

118

020

2.75

$

600.00 –

$

820.00
black-walnut

Black Walnut Wood Slab: WN-07-04

118

018

2.75

$

575.00 –

$

790.00
black-walnut

Black Walnut Wood Slab: WN-07-05

118

015

2.75

$

473.00 –

$

668.00
black-walnut

Black Walnut Wood Slab: WN-08-01

100

016

2.75

$

458.00 –

$

650.00
black-walnut

Black Walnut Wood Slab: WN-08-02

100

019

2.75

$

544.00 –

$

753.00
black-walnut

Black Walnut Wood Slab: WN-08-03

100

020

2.75

$

573.00 –

$

788.00
black-walnut

Black Walnut Wood Slab: WN-08-04

100

020

2.75

$

573.00 –

$

788.00
black-walnut

Black Walnut Wood Slab: WN-08-05

100

019

2.75

$

544.00 –

$

753.00
black-walnut

Black Walnut Wood Slab: WN-08-06

100

013

2.75

$

372.00 –

$

547.00
black-walnut

Black Walnut Wood Slab: WN-09-01

100

014

2.75

$

401.00 –

$

581.00
black-walnut

Black Walnut Wood Slab: WN-09-02

100

016

2.75

$

458.00 –

$

650.00
black-walnut

Black Walnut Wood Slab: WN-09-03

100

017

2.75

$

487.00 –

$

684.00
black-walnut

Black Walnut Wood Slab: WN-09-04

100

012

2.75

$

344.00 –

$

513.00
black-walnut

Black Walnut Wood Slab: WN-10-01

074

012

2.75

$

254.00 –

$

405.00
black-walnut

Black Walnut Wood Slab: WN-10-02

074

014

2.75

$

297.00 –

$

456.00
black-walnut

Black Walnut Wood Slab: WN-10-03

074

014

2.75

$

297.00 –

$

456.00
black-walnut

Black Walnut Wood Slab: WN-10-04

067

012

2.75

$

230.00 –

$

376.00
black-walnut

Black Walnut Wood Slab: WN-11-01

100

016

2.75

$

458.00 –

$

650.00
black-walnut

Black Walnut Wood Slab: WN-11-02

100

018

2.75

$

516.00 –

$

719.00
black-walnut

Black Walnut Wood Slab: WN-11-03

100

020

2.75

$

573.00 –

$

788.00
black-walnut

Black Walnut Wood Slab: WN-11-04

100

020

2.75

$

573.00 –

$

788.00
black-walnut

Black Walnut Wood Slab: WN-11-05

100

016

2.75

$

458.00 –

$

650.00
black-walnut

Black Walnut Wood Slab: WN-12-01

183

025

2.75

$

1,311.00 –

$

1,673.00
black-walnut

Black Walnut Wood Slab: WN-12-02

183

027

2.75

$

1,415.00 –

$

1,798.00
black-walnut

Black Walnut Wood Slab: WN-12-03

183

027

2.75

$

1,415.00 –

$

1,798.00
black-walnut

Black Walnut Wood Slab: WN-12-04

183

027

2.75

$

1,415.00 –

$

1,798.00
black-walnut

Black Walnut Wood Slab: WN-12-05

183

027

2.75

$

1,415.00 –

$

1,798.00
black-walnut

Black Walnut Wood Slab: WN-12-06

183

025

2.75

$

1,311.00 –

$

1,673.00
black-walnut

Black Walnut Wood Slab: WN-13-01

156

028

2.50

$

955.00 –

$

1,246.00
black-walnut

Black Walnut Wood Slab: WN-13-02

156

030

2.50

$

1,056.00 –

$

1,368.00
black-walnut

Black Walnut Wood Slab: WN-13-03

156

032

2.50

$

1,117.00 –

$

1,441.00
black-walnut

Black Walnut Wood Slab: WN-13-04

156

033

2.50

$

1,138.00 –

$

1,465.00
black-walnut

Black Walnut Wood Slab: WN-13-05

156

036

2.50

$

1,198.00 –

$

1,538.00
black-walnut

Blackgum Wood Slab BG-01-01

089

016.5

3

$

250.00 –

$

450.00
blackgum

Blackgum Wood Slab BG-01-02

089

019.25

3

$

300.00 –

$

450.00
blackgum

Blackgum Wood Slab BG-01-03

089

020.25

3

$

300.00 –

$

450.00
blackgum

Blackgum Wood Slab BG-01-06

089

027.5

3

$

325.00 –

$

450.00
blackgum

Blackgum Wood Slab BG-01-09

089

019

3

$

300.00 –

$

450.00
blackgum

Catalpa Wood Slab: CA-01-01

108

054

2.75

$

1,227.00 –

$

1,590.00
catalpa

Catalpa Wood Slab: CA-01-02

108

057

2.75

$

1,343.00 –

$

1,730.00
catalpa

Catalpa Wood Slab: CA-01-03

108

059

2.75

$

1,701.00 –

$

1,801.00
catalpa

Catalpa Wood Slab: CA-01-04

108

059

2.75

$

1,372.00 –

$

1,765.00
catalpa

Catalpa Wood Slab: CA-01-05

108

060

2.75

$

1,400.00 –

$

1,801.00
catalpa

Catalpa Wood Slab: CA-01-06

108

059

2.75

$

1,386.00 –

$

1,783.00
catalpa

Catalpa Wood Slab: CA-01-07

108

059

2.75

$

1,372.00 –

$

1,765.00
catalpa

Catalpa Wood Slab: CA-01-08

108

050

2.75

$

1,097.00 –

$

1,432.00
catalpa

Catalpa Wood Slab: CA-01-09

108

048

2.75

$

1,040.00 –

$

1,362.00
catalpa

Chestnut Oak Wood Slab: NO-01-01

084

029

2.5

$

393.00 –

$

600.00
chestnut-oak

Chestnut Oak Wood Slab: NO-01-02

084

030.5

2.5

$

433.00 –

$

651.00
chestnut-oak

Chestnut Oak Wood Slab: NO-01-03

084

031

2.5

$

453.00 –

$

677.00
chestnut-oak

Chestnut Oak Wood Slab: NO-01-04

084

030

2.5

$

441.00 –

$

661.00
chestnut-oak

Chestnut Oak Wood Slab: NO-01-05

084

029.5

2.5

$

429.00 –

$

646.00
chestnut-oak

Elm Wood Slab: EM-01-01

135

36

2.5

$

935.00 –

$

1,236.00
elm

Elm Wood Slab: EM-01-02

135

38

2.5

$

984.00 –

$

1,295.00
elm

Elm Wood Slab: EM-01-03

135

37

2.5

$

1,017.00 –

$

1,335.00
elm

Elm Wood Slab: EM-01-04

135

36

2.5

$

1,083.00 –

$

1,415.00
elm

Elm Wood Slab: EM-01-05

135

37

2.5

$

1,165.00 –

$

1,514.00
elm

Elm Wood Slab: EM-01-06

135

36

2.5

$

1,165.00 –

$

1,514.00
elm

Elm Wood Slab: EM-01-07

135

36

2.5

$

1,181.00 –

$

1,534.00
elm

Elm Wood Slab: EM-01-08

135

36

2.5

$

1,181.00 –

$

1,534.00
elm

Elm Wood Slab: EM-01-09

135

36

2.5

$

1,165.00 –

$

1,514.00
elm

Elm Wood Slab: EM-01-10

135

38

2.5

$

1,165.00 –

$

1,514.00
elm

Elm Wood Slab: EM-01-11

135

37

2.5

$

1,099.00 –

$

1,435.00
elm

Elm Wood Slab: EM-01-12

135

37

2.5

$

1,099.00 –

$

1,435.00
elm

Elm Wood Slab: EM-02-01

142

030

2.50

$

740.00 –

$

1,024.00
elm

Elm Wood Slab: EM-02-02

142

031

2.50

$

754.00 –

$

1,043.00
elm

Elm Wood Slab: EM-02-03

142

033

2.50

$

799.00 –

$

1,098.00
elm

Elm Wood Slab: EM-02-04

142

035

2.50

$

828.00 –

$

1,135.00
elm

Elm Wood Slab: EM-02-05

142

036

2.50

$

843.00 –

$

1,154.00
elm

Elm Wood Slab: EM-02-06

142

034

2.50

$

799.00 –

$

1,098.00
elm

Elm Wood Slab: EM-03-01

101

026

2.50

$

537.00 –

$

771.00
elm

Elm Wood Slab: EM-03-02

101

029

2.50

$

600.00 –

$

850.00
elm

Elm Wood Slab: EM-03-03

101

031

2.50

$

631.00 –

$

889.00
elm

Elm Wood Slab: EM-03-04

101

032

2.50

$

663.00 –

$

929.00
elm

Elm Wood Slab: EM-03-05

101

032

2.50

$

673.00 –

$

942.00
elm

Elm Wood Slab: EM-03-06

101

034

2.50

$

694.00 –

$

968.00
elm

Elm Wood Slab: EM-03-07

101

035

2.50

$

736.00 –

$

1,021.00
elm

Elm Wood Slab: EM-03-08

101

036

2.50

$

758.00 –

$

1,047.00
elm

Elm Wood Slab: EM-03-09

101

036

2.50

$

726.00 –

$

1,007.00
elm

Elm Wood Slab: EM-03-10

101

033

2.50

$

642.00 –

$

902.00
elm

Elm Wood Slab: EM-03-11

101

028

2.50

$

558.00 –

$

797.00
elm

Hackberry Wood Slab: HB-01-01

132

035

2.50

$

880.00 –

$

1,200.00
hackberry

Hackberry Wood Slab: HB-01-02

132

037

2.50

$

976.00 –

$

1,320.00
hackberry

Hackberry Wood Slab: HB-01-03

132

038

2.50

$

1,018.00 –

$

1,372.00
hackberry

Hackberry Wood Slab: HB-01-04

132

038

2.50

$

1,031.00 –

$

1,389.00
hackberry

Hackberry Wood Slab: HB-01-05

132

040

2.50

$

1,073.00 –

$

1,441.00
hackberry

Hackberry Wood Slab: HB-01-06

132

041

2.50

$

1,073.00 –

$

1,441.00
hackberry

Hackberry Wood Slab: HB-01-07

132

040

2.50

$

1,045.00 –

$

1,406.00
hackberry

Hackberry Wood Slab: HB-01-08

132

040

2.50

$

1,045.00 –

$

1,406.00
hackberry

Hackberry Wood Slab: HB-01-09

132

040

2.50

$

1,045.00 –

$

1,406.00
hackberry

Hackberry Wood Slab: HB-01-10

132

040

2.50

$

1,045.00 –

$

1,406.00
hackberry

Red Oak Wood Slab: RO-01-01

165

023

2.75

$

1,015.00 –

$

1,332.00
red-oak

Red Oak Wood Slab: RO-01-02

165

022

2.75

$

971.00 –

$

1,278.00
red-oak

Red Oak Wood Slab: RO-01-03

165

025.5

2.75

$

1,125.00 –

$

1,466.00
red-oak

Red Oak Wood Slab: RO-01-04

165

027

2.75

$

1,191.00 –

$

1,546.00
red-oak

Red Oak Wood Slab: RO-01-05

165

026

2.75

$

1,147.00 –

$

1,493.00
red-oak

Red Oak Wood Slab: RO-02-01

193

060

2.75

$

2,012.00 –

$

2,544.00
red-oak

Red Oak Wood Slab: RO-02-02

193

061

2.75

$

2,116.00 –

$

2,669.00
red-oak

Red Oak Wood Slab: RO-02-03

193

061

2.75

$

2,116.00 –

$

2,669.00
red-oak

Red Oak Wood Slab: RO-02-04

190

050

2.75

$

1,727.00 –

$

2,197.00
red-oak

Red Oak Wood Slab: RO-02-05

164

032

2.75

$

1,096.00 –

$

1,431.00
red-oak

Red Oak Wood Slab: RO-03-01

116

047

2.75

$

1,264.00 –

$

1,635.00
red-oak

Red Oak Wood Slab: RO-03-02

116

046

3

$

1,336.00 –

$

1,722.00
red-oak

Red Oak Wood Slab: RO-04-01

136

037

2.5

$

1,058.00 –

$

1,385.00
red-oak

Red Oak Wood Slab: RO-04-03

136

041

3.5

$

1,666.00 –

$

2,123.00
red-oak

Red Oak Wood Slab: RO-04-04

136

045

3.25

$

1,697.00 –

$

2,161.00
red-oak

Red Oak Wood Slab: RO-04-05

136

036

2.5

$

1,140.00 –

$

1,484.00
red-oak

Red Oak Wood Slab: RO-04-06

136

036

2.25

$

997.00 –

$

1,311.00
red-oak

Red Oak Wood Slab: RO-04-07

136

033

2.5

$

1,025.00 –

$

1,345.00
red-oak

Red Oak Wood Slab: RO-04-08

136

029

3

$

1,091.00 –

$

1,425.00
red-oak

Silver Maple Wood Slab: VM-01-01

186

028

2.5

$

1,085.00 –

$

1,418.00
silver-maple

Silver Maple Wood Slab: VM-01-02

144

023

2.5

$

648.00 –

$

887.00
silver-maple

Silver Maple Wood Slab: VM-01-03

186

030

2.5

$

1,175.00 –

$

1,527.00
silver-maple

Silver Maple Wood Slab: VM-01-04

186

028

2.5

$

1,175.00 –

$

1,527.00
silver-maple

Silver Maple Wood Slab: VM-02-01

144

054

2.75

$

1,656.00 –

$

2,110.00
silver-maple

Silver Maple Wood Slab: VM-02-02

144

048

3

$

1,712.00 –

$

2,178.00
silver-maple

Silver Maple Wood Slab: VM-02-03

144

037

3

$

1,239.00 –

$

1,605.00
silver-maple

Silver Maple Wood Slab: VM-02-04

144

039

2.5

$

998.00 –

$

1,311.00
silver-maple

Silver Maple Wood Slab: VM-02-05

140

041

3

$

1,225.00 –

$

1,588.00
silver-maple

Silver Maple Wood Slab: VM-02-06

144

059

2

$

1,232.00 –

$

1,596.00
silver-maple

Silver Maple Wood Slab: VM-02-07

144

058

2.75

$

1,694.00 –

$

2,157.00
silver-maple

Silver Maple Wood Slab: VM-03-01

168

23

2.5

$

796.00 –

$

1,067.00
silver-maple

Silver Maple Wood Slab: VM-03-02

168

24

2.5

$

817.00 –

$

1,092.00
silver-maple

Silver Maple Wood Slab: VM-03-03

168

25

2.5

$

898.00 –

$

1,191.00
silver-maple

Silver Maple Wood Slab: VM-03-04

168

47

2.5

$

1,388.00 –

$

1,786.00
silver-maple

Silver Maple Wood Slab: VM-03-05

168

48

2.5

$

1,348.00 –

$

1,736.00
silver-maple

Silver Maple Wood Slab: VM-03-06

168

48

2.5

$

1,368.00 –

$

1,761.00
silver-maple

Silver Maple Wood Slab: VM-04-05

157

24

2.5

$

782.00 –

$

1,050.00
silver-maple

Silver Maple Wood Slab: VM-04-06

157

23

2.5

$

763.00 –

$

1,027.00
silver-maple

Silver Maple Wood Slab: VM-05-04

151

33

2.5

$

1,009.00 –

$

1,326.00
silver-maple

Silver Maple Wood Slab: VM-05-05

151

36

2.5

$

1,046.00 –

$

1,370.00
silver-maple

Silver Maple Wood Slab: VM-06-01

155

18

2.5

$

584.00 –

$

809.00
silver-maple

Silver Maple Wood Slab: VM-07-01

150

21

2.5

$

711.00 –

$

963.00
silver-maple

Silver Maple Wood Slab: VM-07-05

151

28

2.5

$

807.00 –

$

1,080.00
silver-maple

Silver Maple Wood Slab: VM-08-01

090

045

2.50

$

777.00 –

$

1,043.00
silver-maple

Silver Maple Wood Slab: VM-08-02

090

046

2.50

$

788.00 –

$

1,056.00
silver-maple

Silver Maple Wood Slab: VM-08-03

090

050

2.50

$

842.00 –

$

1,123.00
silver-maple

Silver Maple Wood Slab: VM-08-04

090

052

2.50

$

864.00 –

$

1,149.00
silver-maple

Silver Maple Wood Slab: VM-08-05

090

051

2.50

$

842.00 –

$

1,123.00
silver-maple

Silver Maple Wood Slab: VM-08-06

090

049

2.50

$

809.00 –

$

1,083.00
silver-maple

Sugar Maple Wood Slab: SM-01-01

098

042

3.75

$

1,268.00 –

$

1,640.00
sugar-maple

Sugar Maple Wood Slab: SM-01-02

098

048

2.75

$

1,061.00 –

$

1,389.00
sugar-maple

Sugar Maple Wood Slab: SM-01-03

098

048

2.75

$

1,061.00 –

$

1,389.00
sugar-maple

Sugar Maple Wood Slab: SM-01-04

098

046

2.50

$

929.00 –

$

1,228.00
sugar-maple

Sugar Maple Wood Slab: SM-01-05

098

041

2.50

$

917.00 –

$

1,214.00
sugar-maple

Sugar Maple Wood Slab: SM-01-06

098

041

2.75

$

996.00 –

$

1,309.00
sugar-maple

Sugar Maple Wood Slab: SM-01-07

098

036

2.75

$

904.00 –

$

1,198.00
sugar-maple

Sugar Maple Wood Slab: SM-01-08

098

029

2.25

$

579.00 –

$

803.00
sugar-maple

Sweetgum Wood Slab: SG-02-01

117

028

2.75

$

727.00 –

$

983.00
sweetgum

Sweetgum Wood Slab: SG-02-02

117

031

2.75

$

813.00 –

$

1,088.00
sweetgum

Sweetgum Wood Slab: SG-02-03

117

032

2.75

$

868.00 –

$

1,154.00
sweetgum

Sweetgum Wood Slab: SG-02-04

117

032

2.75

$

868.00 –

$

1,154.00
sweetgum

Sweetgum Wood Slab: SG-02-05

117

031

2.75

$

860.00 –

$

1,145.00
sweetgum

Sweetgum Wood Slab: SG-02-06

117

029

2.75

$

782.00 –

$

1,050.00
sweetgum

Sweetgum Wood Slab: SG-02-07

110

025

2.75

$

618.00 –

$

850.00
sweetgum

Sweetgum Wood Slab: SG-03-01

139

021

2.25

$

515.00 –

$

743.00
sweetgum

Sweetgum Wood Slab: SG-03-02

139

023

2.25

$

580.00 –

$

825.00
sweetgum

Sweetgum Wood Slab: SG-03-03

139

026

2.25

$

665.00 –

$

931.00
sweetgum

Sweetgum Wood Slab: SG-03-04

143

027

2.25

$

690.00 –

$

963.00
sweetgum

Sweetgum Wood Slab: SG-03-05

143

029

2.25

$

677.00 –

$

946.00
sweetgum

Sweetgum Wood Slab: SG-03-06

143

029

2.25

$

677.00 –

$

946.00
sweetgum

Sweetgum Wood Slab: SG-04-01

090

023

2.25

$

338.00 –

$

522.00
sweetgum

Sweetgum Wood Slab: SG-04-02

090

029

2.25

$

405.00 –

$

606.00
sweetgum

Sweetgum Wood Slab: SG-04-03

090

044

2.25

$

540.00 –

$

775.00
sweetgum

Sweetgum Wood Slab: SG-04-04

090

048

2.25

$

574.00 –

$

817.00
sweetgum

Sweetgum Wood Slab: SG-04-05

090

047

2.25

$

557.00 –

$

796.00
sweetgum

Sweetgum Wood Slab: SG-05-01

109

020

2.25

$

373.00 –

$

566.00
sweetgum

Sweetgum Wood Slab: SG-05-02

109

023

2.25

$

419.00 –

$

624.00
sweetgum

Sweetgum Wood Slab: SG-05-03

109

022

2.25

$

419.00 –

$

624.00
sweetgum

Sweetgum Wood Slab: SG-05-04

109

021

2.25

$

399.00 –

$

598.00
sweetgum

Sweetgum Wood Slab: SG-05-05

109

022

2.25

$

363.00 –

$

553.00
sweetgum

Sweetgum Wood Slab: SG-06-01

096

024

2.25

$

374.00 –

$

567.00
sweetgum

Sweetgum Wood Slab: SG-06-02

096

025

2.25

$

414.00 –

$

618.00
sweetgum

Sweetgum Wood Slab: SG-06-03

096

025

2.25

$

423.00 –

$

629.00
sweetgum

Sweetgum Wood Slab: SG-06-04

096

025

2.25

$

414.00 –

$

618.00
sweetgum

Sweetgum Wood Slab: SG-06-05

096

021

2.25

$

369.00 –

$

561.00
sweetgum

Sycamore Wood Slab: SY-01-01

116

029

3

$

604.00 –

$

885.00
sycamore

Sycamore Wood Slab: SY-01-02

116

030

2.5

$

514.00 –

$

768.00
sycamore

Sycamore Wood Slab: SY-01-03

116

032

2.5

$

554.00 –

$

820.00
sycamore

Tulip Poplar Wood Slab: TP-01-01

126

024

3

$

630.00 –

$

919.00
tulip-poplar

Tulip Poplar Wood Slab: TP-01-02

136

026

3

$

737.00 –

$

1,058.00
tulip-poplar

Tulip Poplar Wood Slab: TP-01-03

136

027

3

$

765.00 –

$

1,095.00
tulip-poplar

Tulip Poplar Wood Slab: TP-01-04

136

029

3

$

822.00 –

$

1,168.00
tulip-poplar

Tulip Poplar Wood Slab: TP-01-05

134

024

3

$

670.00 –

$

971.00
tulip-poplar

Tulip Poplar Wood Slab: TP-02-01

212

028

3

$

1,104.00 –

$

1,535.00
tulip-poplar

Tulip Poplar Wood Slab: TP-02-02

212

029

3

$

1,137.00 –

$

1,578.00
tulip-poplar

Tulip Poplar Wood Slab: TP-02-03

212

030

3

$

1,204.00 –

$

1,665.00
tulip-poplar

Tulip Poplar Wood Slab: TP-02-04

212

029.5

2.75

$

1,123.00 –

$

1,560.00
tulip-poplar

Tulip Poplar Wood Slab: TP-02-05

212

029

2.75

$

1,093.00 –

$

1,521.00
tulip-poplar

Tulip Poplar Wood Slab: TP-02-06

212

026

2.75

$

992.00 –

$

1,390.00
tulip-poplar

Tulip Poplar Wood Slab: TP-02-07

212

023

2.75

$

870.00 –

$

1,231.00
tulip-poplar

Tulip Poplar Wood Slab: TP-03-01

128

036

2.50

$

782.00 –

$

1,096.00
tulip-poplar

Tulip Poplar Wood Slab: TP-03-02

128

040

2.50

$

831.00 –

$

1,158.00
tulip-poplar

Tulip Poplar Wood Slab: TP-03-03

128

040

2.50

$

831.00 –

$

1,158.00
tulip-poplar

Tulip Poplar Wood Slab: TP-03-04

128

043

2.50

$

904.00 –

$

1,251.00
tulip-poplar

Tulip Poplar Wood Slab: TP-03-05

128

046

2.50

$

966.00 –

$

1,329.00
tulip-poplar

Tulip Poplar Wood Slab: TP-03-06

128

048

2.50

$

1,002.00 –

$

1,376.00
tulip-poplar

Tulip Poplar Wood Slab: TP-03-07

128

048

2.50

$

1,002.00 –

$

1,376.00
tulip-poplar

Tulip Poplar Wood Slab: TP-03-08

128

049

2.50

$

990.00 –

$

1,360.00
tulip-poplar

Tulip Poplar Wood Slab: TP-03-09

128

048

2.50

$

929.00 –

$

1,282.00
tulip-poplar

Tulip Poplar Wood Slab: TP-03-10

128

045

2.50

$

843.00 –

$

1,173.00
tulip-poplar

Tulip Poplar Wood Slab: TP-03-11

128

044

2.50

$

684.00 –

$

971.00
tulip-poplar

Tulip Poplar Wood Slab: TP-04-01

134

036

2.50

$

744.00 –

$

1,068.00
tulip-poplar

Tulip Poplar Wood Slab: TP-04-02

134

040

2.50

$

826.00 –

$

1,174.00
tulip-poplar

Tulip Poplar Wood Slab: TP-04-03

134

041

2.50

$

861.00 –

$

1,219.00
tulip-poplar

Tulip Poplar Wood Slab: TP-04-04

134

043

2.50

$

907.00 –

$

1,279.00
tulip-poplar

Tulip Poplar Wood Slab: TP-04-05

134

042

2.50

$

931.00 –

$

1,310.00
tulip-poplar

Tulip Poplar Wood Slab: TP-04-06

134

040

2.50

$

896.00 –

$

1,264.00
tulip-poplar

Tulip Poplar Wood Slab: TP-04-07

134

040

2.50

$

872.00 –

$

1,234.00
tulip-poplar

Tulip Poplar Wood Slab: TP-04-08

134

039

2.50

$

872.00 –

$

1,234.00
tulip-poplar

Tulip Poplar Wood Slab: TP-04-09

134

038

2.50

$

861.00 –

$

1,219.00
tulip-poplar

Tulip Poplar Wood Slab: TP-04-10

134

037

2.50

$

814.00 –

$

1,159.00
tulip-poplar

Tulip Poplar Wood Slab: TP-04-11

134

036

2.50

$

675.00 –

$

977.00
tulip-poplar

Tulip Poplar Wood Slab: TP-04-12

134

030

2.50

$

582.00 –

$

856.00
tulip-poplar

White Oak Wood Slab: WO-01-01

192

029

2.75

$

988.00 –

$

1,358.00
white-oak

White Oak Wood Slab: WO-01-02

192

031

2.75

$

1,059.00 –

$

1,448.00
white-oak

White Oak Wood Slab: WO-01-03

192

029

2.75

$

1,049.00 –

$

1,435.00
white-oak

White Oak Wood Slab: WO-01-04

192

028

2.75

$

1,049.00 –

$

1,435.00
white-oak

White Oak Wood Slab: WO-01-05

192

029

2.75

$

1,049.00 –

$

1,435.00
white-oak

White Oak Wood Slab: WO-01-06

192

026

2.75

$

897.00 –

$

1,242.00
white-oak

White Oak Wood Slab: WO-02-01

184

21

2.25

$

664.00 –

$

945.00
white-oak

White Oak Wood Slab: WO-02-02

182

26

2.25

$

766.00 –

$

1,075.00
white-oak

White Oak Wood Slab: WO-02-03

181

28

2.75

$

970.00 –

$

1,334.00
white-oak

White Oak Wood Slab: WO-02-04

181

28

2.25

$

762.00 –

$

1,070.00
white-oak

White Oak Wood Slab: WO-02-05

181

26

2.25

$

677.00 –

$

961.00
white-oak

White Oak Wood Slab: WO-03-01

072

037

2.75

$

405.00 –

$

615.00
white-oak

White Oak Wood Slab: WO-03-02

072

039

2.50

$

392.00 –

$

599.00
white-oak

White Oak Wood Slab: WO-03-03

072

037

2.75

$

420.00 –

$

634.00
white-oak

White Oak Wood Slab: WO-03-04

072

035

2.75

$

393.00 –

$

601.00
white-oak

White Oak Wood Slab: WO-04-01

110

40

2.5

$

788.00 –

$

1,103.00
white-oak

White Oak Wood Slab: WO-04-02

110

42

2.5

$

830.00 –

$

1,156.00
white-oak

White Oak Wood Slab: WO-04-03

110

44

2.5

$

903.00 –

$

1,250.00
white-oak

White Oak Wood Slab: WO-04-04

110

48

2.5

$

924.00 –

$

1,276.00
white-oak

White Oak Wood Slab: WO-04-05

110

52

2.5

$

977.00 –

$

1,343.00
white-oak

White Oak Wood Slab: WO-04-06

110

55

2.5

$

1,029.00 –

$

1,410.00
white-oak

White Oak Wood Slab: WO-04-07

110

58

2.5

$

1,071.00 –

$

1,464.00
white-oak

White Oak Wood Slab: WO-04-08

110

58

2.5

$

1,040.00 –

$

1,423.00
white-oak

White Oak Wood Slab: WO-04-09

110

59

2.5

$

1,050.00 –

$

1,437.00
white-oak

White Oak Wood Slab: WO-04-10

110

57

2.5

$

1,008.00 –

$

1,383.00
white-oak

White Oak Wood Slab: WO-04-11

110

57

2.5

$

1,019.00 –

$

1,397.00
white-oak
White Oak Wood Slab: WO-04-12

110

47

2.5

$

903.00 –

$

1,250.00
white-oak