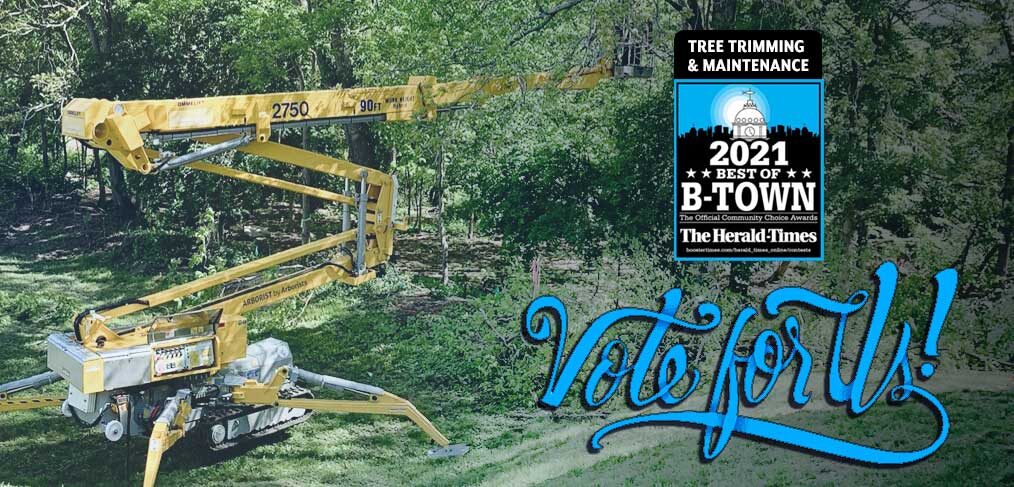 We Made the Top 5, Would You Help Us Get To #1?
With your help, we were nominated in two categories for the 2021 Best of B-Town: Tree Trimming & Maintenance, and Green Business/Organization. If you have a moment to vote we would be thrilled! The buttons below take you to each the categories.
Thank you for the continued support!